 We are professional.  We are knowledgeable.  We are creative.
. . . We are Wittigs.
Our approach is tailored and unique to each client because each client is unique.
It's your space, culture and brand. You supply the vision. We add the expertise. The simple art of listening helps us translate your vision into a reality.

When deadlines are short and expectations are high, you need a responsive team. From specification to installation, our specialists guide you every step of the way.

This is where all the ideas and efforts of the team come together. Our goal is to present back to you what we have learned, in the form of a clear design and plan supporting your vision. Ensuring all aspects of the design and products have been identified to reflect your culture and needs.

Sit back and relax, everything is under control. Our highly skilled team will keep you up to date during the entire process, from order through delivery of your new environment.

Congrats! You now have the space which supports the culture and expectations of your organization. Change is inevitable, as partners we are here to help now and in the future.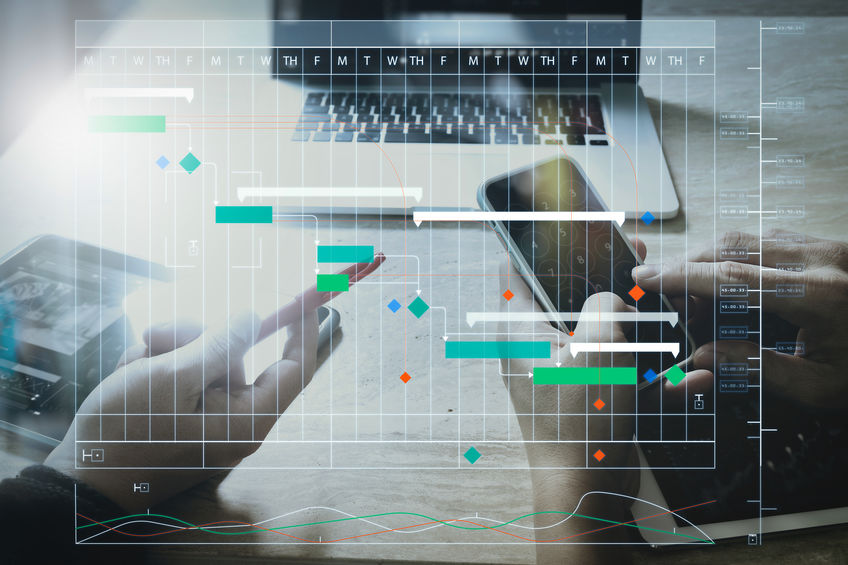 Project Lead Time Calculator by Wittigs
A new furniture or buildout project can feel overwhelming. Picking out products and finishes is fun –- figuring out how to budget and execute the project, not so much. Where do you even start?
Our Lead Time Calculator answers that question. If you know when your site will be ready for installation to begin, we can help narrow down the products you should be considering so everything is ready go on that date.
My jobsite will be ready for installation to begin on:
| | |
| --- | --- |
| 2 weeks | |
| 4 weeks | |
| 6 weeks | |
| 8 weeks | |
| 12 weeks | |
| 16 weeks | |
| | | | | | | |
| --- | --- | --- | --- | --- | --- | --- |
| I should plan to order by: | | | | | | |
When should I start talking with a dealership?
Every project is different.  Design and specification processes could take 6 days or 6 weeks — it's all driven by you and the needs of your employees and decision-makers.
Some things that can impact the time it takes to get from hello to order placement include:
use of custom fabrications, components, and/or materials
multiple decision-makers in the approval process
multiple workspace typicals or other product variations
multiple design revisions
multiple design concepts and layouts
ordering mock-ups and non-standard samples
federal and manufacturing holidays
This list is not all-inclusive, but it's also not a reason to panic. The key is to connect with your Wittigs rep sooner than later so we can help you budget time accordingly. Your workplace is an investment. The more time you can dedicate to planning your project with us, the more valuable it will be to your team.
When will my project be complete?
The average full-floor installation will take 5-10 business days to complete. There are many factors that impact your project's completion time such as the variety of products specified and on-site modification or assembly requirements. Your completion requirements are one of the many things we cover with you before making final product selections and order placement.